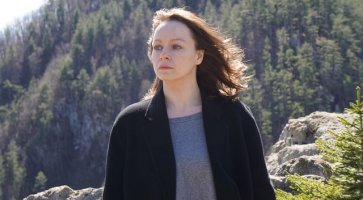 Debutta su Sky la serie crime The Last Panthers
La serie arriva in contemporanea europea a partire dal 13 novembre, su Sky Atlantic, e la sigla è firmata da David Bowie.
La serie in sei episodi, una co-produzione paneuropea commissionata da Sky UK e dalla francese CANAL +, verrà lanciata dal 12 novembre contemporaneamente in Regno Unito, Irlanda, Italia, Germania e Austria.
The Last Panthers si apre con uno spregiudicato furto di diamanti per poi immergersi nel cuore oscuro di un'Europa governata da una losca alleanza tra gangster e banchieri senza scrupoli.
Il cast stellare vede in prima linea la nominata all'Oscar e vincitrice di un BAFTA Samantha Morton e Tahar Rahim (vincitore di due Cesar), insieme alla star croata Goran Bogdan e John Hurt (due volte nominato agli Oscar, vincitore di tre BAFTA e di un Golden Globe). The Last Panthers è diretta da Johan Renck (Bloodline, Breaking Bad, The Walking Dead, Bates Motel), mentre autore e interprete della sigla di apertura è David Bowie.
Leggi anche: The Last Panthers, una cascata di diamanti e la musica di David Bowie
La serie nasce da un'idea dell'acclamato giornalista francese Jerome Pierrat e la sceneggiatura è firmata dal pluripremiato autore Jack Thorne. Haut et Court TV (Les Revenants) e Warp Films (This is England) hanno sviluppato e co-prodotto la serie, mentre la distribuzione internazionale è curata da Studio Canal e Sky Vision (la divisione internazionale di Sky).