L'innocente di Louis Garrel e La notte del 12 di Dominik Moll guidano le nomination ai Cèsar 2023, l'equivalente francese degli Oscar.
Candidato a 11 Cesar, L'innocente è un heist commedia romantica interpretato dallo stesso Louis Garrel, da Roschdy Zem e Noemie Merlant presentato in concorso al Cannes Film Festival 2022.
Segue con 10 nomination La notte del 12, thriller procedurale di Dominik Moll con protagonisti Bastien Bouillon e Bouli Lanners nei panni di due poliziotti che cercano di risolvere un raccapricciante omicidio.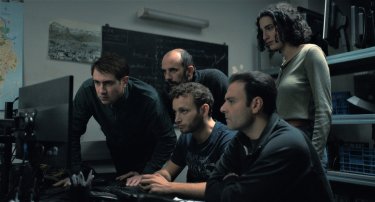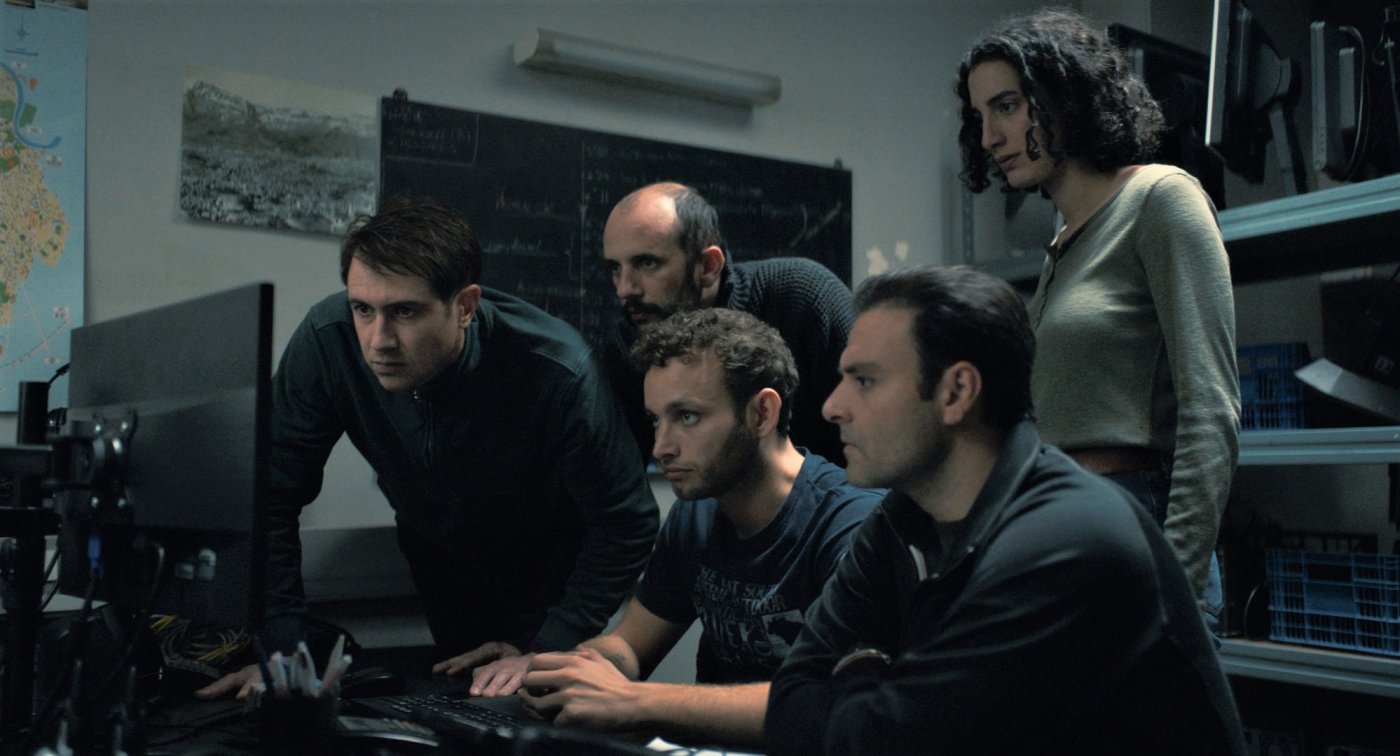 Altri grandi contendenti dei Cesar includono La vita è una danza di Cedric Klapisch, su una ballerina che, dopo un grave incidente, cerca un futuro nella danza contemporanea, Pacifiction di Albert Serra, Forever Young - Les Amandiers di Valeria Bruni Tedeschi e Saint Omer di Alice Diop.
Juliette Binoche è in lizza per la migliore attrice per il suo ruolo in Between Two Worlds di Emmanuel Carrère, insieme a Fanny Ardant per The Young Lovers di Carine Tardieu, Laure Calamy per Full Time, Virginie Efira per Revoir Paris di Alice Winocour e Adele Exarchopoulos per Rien à Foutre di Emmanuel Marre e Julie Lecoustre. Tra questi manca Elsa Zilberstein per la sua interpretazione in Simone: A Journey of the Century, film biografico su Simone Veil, una sopravvissuta ad Auschwitz che divenne ministro della sanità francese e sostenne la legge del 1975 che legalizzava l'aborto in Francia.
Nella categoria miglior attore, Jean Dujardin, l'attore premio Oscar di The Artist, è nominato per il ruolo di un poliziotto dedicato che indaga sugli attacchi di Parigi del novembre 2015 in November. Affronterà Garrel con L'innocente, Vincent Macaigne con Una relazione passeggera di Emmanuel Mouret, Benoit Magimel con Pacifiction e Denis Menochet con Peter von Kant di Francois Ozon.
È interessante notare che Claire Denis, grande protagonista nel 2022 per l'Orso d'argento vinto a Berlino con Both Sides of the Blade e il Gran Premio a Cannes con Stars at Noon (condiviso con Close di Lukas Dhont) non ha ricevuto alcuna una candidatura. La categoria dei migliori registi, infatti, è interamente dominata da registi uomini (Moll, Garrel, Jimenez, Klapisch e Serra) mentre tra i migliori film in lizza c'è un solo titolo diretto da una regista donna, Valeria Bruni Tedeschi con Forever Young - Les Amandiers.
La cerimonia di consegna dei César Awards 2023 si terrà il 24 febbraio. Un premio alla carriera sarà conferito al regista americano David Fincher, mentre Tahar Rahim condurrà la cerimonia.
L'Innocente, la recensione: Louis Garrel e il senso di un cinema scapigliato e vibrante
Ecco tutte le nomination ai César 2023:
MIGLIOR FILM
Forever Young

Rise

The Innocent

The Night Of The 12th

Pacification
MIGLIOR REGISTA
Cedric Klapisch, Rise

Louis Garrel, The Innocent

Cedric Jimenez, November

Dominik Moll, The Night Of The 12th

Albert Serra, Pacification
MIGLIOR ATTRICE
Fanny ardant, The Young Lovers

Juliette Binoche, Between Two Worlds

Laure calami, Full Time

Virginie Efira, Paris Memories

Adele Exarchopoulos, Zero Fucks Given
MIGLIOR ATTORE
Jean Dujardin, November

Louis Garrel, The Innocent

Vincent Macaigne, Diary Of A Fleeting Affair

Benoit Magimel, Pacification

Denis Menochet, Peter von Kant
MIGLIOR ATTRICE NON PROTAGONISTA
Judith Chemla, Le Sixieme Enfant

Anais Demoustier, November

Anouk Grinberg, The Innocent

Lyna Khoudri, November

Noemie Merland, The Innocent
MIGLIOR ATTORE NON PROTAGONISTA
Francois Civil, Rise

Bouli Lanners, The Night Of The 12th

Micha Lescot, Young Forever

Pio Marmai, Rise

Roschdy Zem, The Innocent
MIGLIOR ESORDIENTE DONNA
Marion Barbeau, Rise

Guslagie Malanda, Saint Omer

Rebecca Marder, A Radiant Girl

Nadia Tereszkiewicz, Forever Young

Mallory Wanecque, The Worst Ones
MIGLIOR ESOPRDIENTE UOMO
Bastien Bouillon, The Night Of The 12th

Stefan Crepon, Peter Von Kant

Dimitri Dore, Bruno Reidal, Confessions Of A Murderer

Paul Kircher, Winter Boy

Aliocha Reinert, Softie
MIGLIOR SCENEGGIATURA ORIGINALE
Eric Gravel, Full Time

Valeria Bruni Tedeschi, Noemie Lvovsky, Agnes de Sacy, Forever Young Cedric Klapisch, Santiago Amigorena, Rise

Louis Garrel, Tanguy Viel, Naïla Guiguet, The Innocent

Alice Diop, Amrita David, Marie Ndiaye, Saint Omer
MIGLIOR SCENEGGIATURA NON ORIGINALE
Michel Hazanavicius, Final Cut

Thierry de Peretti, Jeanne Aptekman, Undercover

Gilles Marchand, Dominik Moll, The Night Of The 12th
MIGLIOR COLONNA SONORA ORIGINALE
Irene Dresel, Full Time

Alexandre Desplat, Final Cut

Gregoire Hetzel, The Innocent

Olivier Marguerit, The Night Of The 12th

Marc Verdaguer, Joe Robinson, Pacifiction

Anton Sanko, The Passengers Of The Night
MIGLIOR SONORO
Cyril Moisson, Nicolas Moreau, Cyril Holtz, Rise

Laurent Benaim, Alexis Meynet, Olivier Guillaume, The Innocent

Cedric Deloche, Alexis Place, Gwennole Le borgne, Marc Doisne, November

François Maurel, Olivier Mortier, Luc Thomas, The Night Of The 12th

Jordi Ribas, Benjamin Laurent, Bruno Tarriere, Pacification
MIGLIOR FOTOGRAFIA
Julien Poupard, Forever Young

Alexis Kavyrchine, Rise

Patrick Ghiringhelli, The Night Of The 12th

Artur, Pacifiction

Claire Mathon, Saint Omer
MIGLIOR MONTAGGIO
Mathilde van de Moortel, Full Time

Anne-Sophie Bion, Rise

Pierre Deschamps, The Innocent

Laure Gardette, Novembre

Laurent Rouan, The Night Of The 12th
MIGLIORI COSTUMI
Caroline de Vivaise, Forever Young

Pierre-Jean Larroque, The Colours Of Fire

Emmanuelle Youchnovski, Waiting For Bojangles

Corinne Bruand, The Innocent

Praxedes de Vilallonga, Pacification

Gigi Lepage, Simone - Journey Of The Century
MIGLIOR SCENOGRAFIA
Emmanuelle Duplay, Forever Young,

Sebastian Birchler, The Colours Of Fire

Michel Barthelemy, The Night Of The 12th

Sebastian Vogler, Pacifiction

Christian Marti, Simone - The Voyage Of The Century
MIGLIORI EFFETTI VISIVI
Guillaume Marien, The Five Devils

Sebastien Rame, Smoking Causes Coughing,

Laurens Ehrmann, Notre Dame On Fire

Mikael Tang Uy, November

Marco del Bianco, Pacifiction
MIGLIOR FILM D'ANIMAZIONE
Ernest and Celestine: A Trip to Gibberitia

My Sunny Maad

Little Nicholas
MIGLIOR DOCUMENTARIO
Rookies

The Super 8 Years

Heart Of Oak

Jane By Charlotte

Returning To Reims
MIGLIOR OPERA PRIMA
Bruno Reidal, Confession Of A Murderer

Falcon Lake

The Worst Ones

Saint Omer

Le Sixieme Enfant
MIGLIOR FILM STRANIERO
The Beasts

Close

Boy From Heaven

EO

Triangle Of Sadness