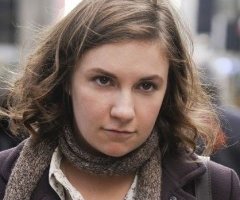 DGA televisivi: le nomination relative al 2012
Candidature abbastanza prevedibili per Homeland, Mad Men e Breaking Bad, con le novità The Newsroom tra le serie drammatiche e Girls tra le comedy.
Dopo l'annuncio delle nomination al DGA cinematografico (che, lo ricordiamo, hanno chiamato in causa Steven Spielberg, Ben Affleck, Kathryn Bigelow, Ang Lee e Tom Hooper), il sindacato dei registi di Hollywood ha svelato anche la propria selezione riguardante le regie televisive. I candidati per film TV e miniserie sono Greg Berlanti per Political Animals, Philip Kaufman per Hemingway & Gellhorn, Kevin Reynolds per Hatfields & McCoys, Jay Roach per Game Change e Michael Rymer per American Horror Story: Asylum.
Tre le serie drammatiche sono abbastanza prevedibili le menzioni a episodi dei blasonati Homeland (che manda in nomination sia Michael Cuesta che Lesli Linka Glatter), Mad Men e Breaking Bad; la novità è The Newsroom di Aaron Sorkin, candidato per la regia di We Just Decided To, firmata da Greg Mottola.
Tra le comedy compaiono Louie, The Big Bang Theory, 30 Rock, la novità Girls, e anche un episodio di Modern Family diretto dal protagonista di Breaking Bad, Bryan Cranston.
Ma ecco l'elenco completo delle nomination ai DGA televisivi:

DGA 2013: lista nomination
---
Miglior regista per miniserie o film tv

---

Miglior regista per una Serie TV (dramma)

---

Miglior regista per una Serie TV (commedia)

---
I premi (compresi quelli cinematografici) saranno consegnati il prossimo 2 febbraio in una cerimonia presentata da Kelsey Grammer.