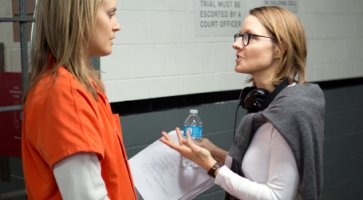 DGA 2015: Homeland e Jodie Foster ottengono una doppia nomination
Annunciate le nomination ai premi televisivi DGA, assegnati dal sindacato dei registi statunitensi, tra i favoriti Cary Fukunaga per True Detective.
Il sindacato dei registi statunitensi ha comunicato la lista dei possibili vincitori nella sezione televisiva della 67esima edizione dei DGA Awards, dopo aver annunciato le nomination cinematografiche.
La premiazione avverrà il 7 febbraio durante una serata la cui conduzione è stata affidata a Jane Lynch.
Da segnalare la presenza di Jodie Foster, per la prima volta tra i possibili vincitori del riconoscimento, in entrambe le categorie dedicate alle serie tv grazie al lavoro compiuto in House of Cards e in Orange Is the New Black.
Doppia nomination anche per Homeland, di cui sono stati particolarmente apprezzate le puntate dirette da Daniel Attias e Lesli Linka Glatter, anche se molto sembra probabile una vittoria di Cary Fukunaga nel campo delle serie tv drammatiche.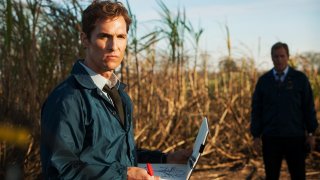 Miglior regista per una Serie TV (dramma)
Dan Attias - Homeland (Showtime) - Episodio: 13 ore a Islamabad
Jodie Foster - House of Cards (Netflix) - Episodio: Capitolo 22
Cary Joji Fukunaga - True Detective (HBO) - Episodio: Cani sciolti
Lesli Linka Glatter - Homeland (Showtime) - Episodio: Operazione Haqqani
Alex Graves - Il trono di spade (HBO) - Episodio: I figli della foresta
Miglior regista per una Serie TV (comedy)
Louis C.K. - Louie (FX) - Episodio: L'ascensore. 6ª parte
Jodie Foster - Orange is the New Black (Netflix) - Episodio: Thirsty Bird
Mike Judge - Silicon Valley (HBO) - Episodio: Minimum Viable Product
Gail Mancuso - Modern Family (ABC) - Episodio: Las Vegas
Jill Soloway - Transparent (Amazon Prime) - Episodio: Best New Girl
Miglior regista per film tv o Miniserie
Rob Ashford e Glenn Weiss - Peter Pan Live! (NBC)
Lisa Cholodenko- Olive Kitteridge (HBO)
Uli Edel - Houdini (History Channel)
Ryan Murphy - The Normal Heart (HBO)
Michael Wilson-The Trip to Bountiful (Lifetime)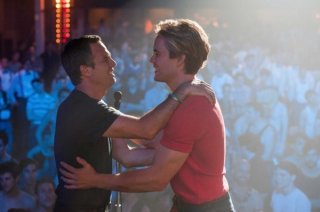 Miglior regista per Programmi per ragazzi
Paul Hoen- How to Build a Better Boy (Disney Channel)
Jonathan Judge - 100 Things To Do Before High School (Nickelodeon) - Episodio: Pilot
Vince Marcello - American Girl: Isabelle Dances Into The Spotlight (Disney Channel)
Joey Mazzarino - Sesame Street (PBS) - Episodio: 4504 Numericon
Amy Schatz - Saving My Tomorrow (HBO) - Episodio: Part 1 and 2Best New Girl