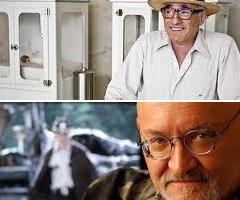 DGA 2011: Scorsese e Darabont tra i candidati per la TV
Dopo aver annunciato le candidature cinematografiche, la Director Guild svela anche le nomination per il piccolo schermo. Tra i candidati, i registi dei pilot di Boardwalk Empire e The Walking Dead, ma anche Ryan Murphy per l'episodio di Glee dedicato a Madonna.
Pochi giorni dopo aver annunciato le proprie candidature cinematografiche, la DGA ha rivelato le proprie nomination televisive, anche queste riguardanti i registi di miniserie e film tv, oltre che ovviamente episodi di serial. La categoria dei film per la televisione e le miniserie, è tutta per The Pacific, con ben tre nomination, andate a David Nutter, Jeremy Podeswa e Timothy Van Patten. In quella delle serie drammatiche invece, si fa spazio Boardwalk Empire, con due candidature registiche, una andata proprio a Martin Scorsese per il pilot e l'altra ad Allen Coulter per l'episodio Paris Green. Altra candidatura blasonata della categoria è quella di Frank Darabont, distintosi per il primo episodio di The Walking Dead.
Per quanto riguarda le comedy series, accanto a due nomination per Modern Family, spicca la nomination assegnata a Ryan Murphy per l'episodio Come Madonna, della seconda stagione di Glee.
Di seguito l'elenco delle candidature televisive.

DGA 2011: lista nomination
---
Miglior regista per miniserie o film tv

---

Miglior regista per una Serie TV (dramma)

---

Miglior regista per una Serie TV (commedia)

---