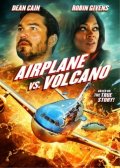 Airplane vs Volcano è un film di genere Azione del 2014 diretto da James Kondelik e Jon Kondelik con Dean Cain e Robin Givens. Durata: 91 min. Paese di produzione: USA.
Data di uscita

nd (Italia)

Genere

Anno

Regia

Attori

Dean Cain, Robin Givens, Tamara Goodwin, Matt Mercer, Morgan West, Lawrence Hilton-Jacobs, Graham Denman, Mike Jerome Putnam, Anthony Marks, David Vega, Ryan Budds, Jonathan Nation, Jeff Groff, Natalie Burtney, Zachary Haven, Jeremy Walker, Laura Alexandra Ramos, Patrick Lazzara, Jason Schaeffer, Joseph Price, Ralph William Tarr, Jon Kondelik, Michael Hampton, Alex Llera, Vonn Harris, Maximilian Elfeldt, Jose Prendes, Scarlett Redmond, Glenn Miller, Pat Patterson, Alexandria Galante, William McCarthy, Johnny Meyer

Paese

USA

Durata

91 Min
Trama
La trama di Airplane vs Volcano (2014). Su un volo di linea, equipaggio e passeggeri si trovano improvvisamente intrappolati al di sopra di una zona vulcanica attiva. L'unica via di scampo è portare l'aereo ad una quota molto bassa per pilotarlo fuori da quell'inferno, cercando di uscirne vivi.
Cast
| | | |
| --- | --- | --- |
| | Dean Cain | Rick Pierce |
| | Robin Givens | Lisa Whitmore |
| | Tamara Goodwin | Rita Loss |
| | Matt Mercer | Landon Todd |
| | Morgan West | Neil Tully |
| | Lawrence Hilton-Jacobs | Jim Kirkland |
| | Graham Denman | Vaughn |
| | Mike Jerome Putnam | Frank Matthews |
| | Anthony Marks | Colonnello Ryker |
| | David Vega | Carlos Crieger |
Accoglienza
Attualmente Airplane vs Volcano ha ricevuto la seguente accoglienza dal pubblico:
Critica
Airplane vs Volcano è stato accolto dalla critica nel seguente modo: su Imdb il pubblico lo ha votato con 2.7 su 10
Immagini e foto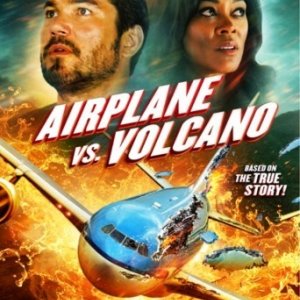 Home Video
dvd
Airplane vs Volcano
2014 - Dynamic Italia
Contiene 1 Ora e 31 Minuti di contenuti su 1 Disco.
News e articoli
Dal 7 al 16 novembre si accende un canale interamente dedicato ai più celebri disaster-movie. Tra i più celebri Pacific Rim, 2012, Independence Day e The Day After Tomorrow - L'alba del giorno dopo.

Un canale interamente dedicato ai più celebri disaster-movie. Oltre 40 film catastrofici tra cui grandi classici come Armageddon, 2012, Independence Day e prime visioni come The Last Days, Mega Tornado e Meteor Apocalypse.