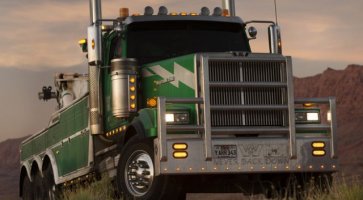 Transformers: The Last Knight - Onslaught apparirà nel film
Il regista Michael Bay ha svelato la presenza del personaggio con un nuovo video girato sul set.
Michael Bay ha annunciato l'arrivo di un nuovo personaggio nel mondo dei Tranformers. Un video girato sul set di The Last Knight mostra infatti la presenza di Onslaught che, nelle precedenti versioni, era il leader di un gruppo di Decepticons chiamato Combaticons.
Il cast di Transformers: The Last Knight vede il ritorno di Mark Wahlberg nel ruolo di Cade Yeager, Josh Duhamel, Isabela Moner, Jerrod Carmichael, Laura Haddock e Sir Anthony Hopkins. Tra le star robotiche rivedremo gli Autobots Optimus Prime e Bumblebee e i Decepticons Megatron e Barricade.
Transformers: The Last Knight arriverà nelle sale il 23 giugno 2017.
Continua a seguirci su Facebook, Twitter, Instagram, Youtube, Google+ e Telegram per aggiornamenti, notizie, e curiosità su film e serie TV!