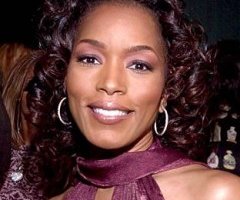 Angela Bassett in Jumping the Broom
L'attrice afroamericana entra a far parte del cast della commedia matrimoniale dove reciterà a fianco di Paula Patton.
L'attrice Angela Bassett affiancherà Paula Patton nella pellicola targata Columbia Jumping the Broom, commedia corale matrimoniale diretta da Salim Akil. Fanno parte del cast anche Laz Alonso, Loretta Devine e Romeo Miller. Jumping the Broom narra lo scontro tra due famiglie di colore appartenenti a due ceti economici diversi che si incontrano per la prima volta durante un matrimonio a Martha's Vineyard. Angela Bassett interpreterà la madre di Paula Patton, un'ereditiera appartenente all'elite di Washington. Romeo Miller sarà il cugino della Patton, studente di Yale, mentre Laz Alonso vestirà i panni del suo interesse sentimentale. Le riprese prenderanno il via a giorni in Nova Scotia. La sceneggiatura, firmata da Arlene Gibbs, è stata revisionata da Elizabeth Hunter. Bishop T.D. Jakes, Curtis Wallace, Tracey Edmonds, Glendon Palmer ed Elizabeth Hunter produrranno il film.
Angela Bassett si trova attualmente impengata sul set di Green Lantern dove interpreta la dottoressa Amanda Waller. Presto debutterà dietro la macchina da presa con la regia del drammatico United States.